"Jesus said, 'Let the little children come to me...'"
The church's most valuable resource is its children!
Today's children are the church leaders of tomorrow. West Side Presbyterian Church children's ministry is a place for children to learn and grow in a loving nurturing environment. We want to provide fun and transformative experiences where kids grow strong relationships with one another and a deep love for our God. Kids celebrate Jesus year-round, whether in Sunday School's weekly lessons and group discussions, or summertime's week-long Vacation Bible School.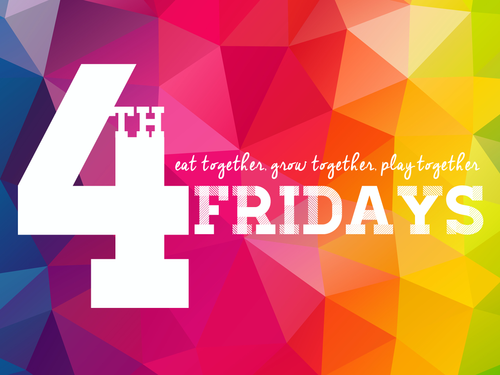 June 28 | July 26 | August 23
The Church is a Family of families: single, married, young and older families. 4th Fridays are a chance to gather as one; to eat together, to grow together, to play together. Like family reunions, everyone is welcome!

4th Fridays will meet at 6pm on the 4th Friday of June, July, and August, in Howell Auditorium. Each 4th Friday we will explore a biblical theme through a variety of creative activities, celebrate through story, prayer, song, and games, and gather around a table to share a meal as Family. Together, we'll grow closer to each other, and closer to the people that God created us to be.
West Side has been always had a commitment to Vacation Bible School (VBS)! For decades, these fun and dynamic 5 days have been a favorite event of the year! More than 200 kids, from Kindergarten-3rd grade join us from all over West Seattle and almost 100 adults and teens volunteer to make it a highlight of each Summer!
Due to this Winter's heavy snow and school closures, Seattle Public Schools have decided to extend the school year until the end of June. As a result, the dates for West Side's VBS will not be available. While we are disappointed not to host VBS this year, we are excited about a new Summer event for kids and their families, called 4th Friday.
Nursery Care
The care of your infants and young children is a vital part of our church ministry. Our nursery staff constantly strives to provide the care that will meet your children's needs and allow parents to fully participate in worship and study. A nursery for babies through 2 year old children is available during both Sunday services as well as the Sunday School hour between services.

Parent Paging
We are pleased to have the Parent Seeker silent paging system which allows parents to focus on worship while eliminating separation anxiety. If an emergency arises, we immediately notify the parent.

Parents Room (during worship service)
The Neale Room, located directly behind the Sanctuary, is designated as a "Parents' Room" to enable parents with young children to participate in our worship services while attending to the various needs of their children.
For more information contact Liz Bolling, Nursery Supervisor.
Children's Sunday School Classes: September-June
Our children's Sunday School offers classes for all ages beginning with 3 year olds each Sunday morning at 9:55am.
West Side has been committed to growing children through Christian Education since its beginning. Sunday school is a place where kids and leaders begin to KNOW our loving God, GROW in vibrant faith, and SHOW God's love to others. We have adopted a dynamic ministry philosophy that empowers families to grow together spiritually. We desire to come alongside to inspire, equip and support parents through-out the week as we minister to their children on Sunday.
In addition to Sunday School, West Side offers Children's Churchtime for ages 3 to 2nd grade during the 10:45am service.
During the summer months, we offer Children's Churchtime during our 10am service.
Date Night with a Purpose
If you're a couple with young children then Date Night is for you! During the school year, the last Friday of each month can be Date Night! Couples with children ages up to 5th grade are invited to leave their kids with us for a safe and fun evening while you get a few hours of quality connection time.
Childcare check-in is from 5:50-6:00pm
Childcare is $5 per child
Couples gather in Lewis Hall for fellowship and a brief discussion
At 6:30 couples head out on individual dates equipped with some optional discussion questions based on the group time
Childcare pick-up is at 9:00pm
Guide books:
Making Happy
by Drs. Les and Leslie Parrott and
10 Great Dates to Energize Your Marriage
.
Please register with Kim Herbert for childcare by Tuesday before each Date Night.
We'd love to hear from you. Fill out the form below to get started.