In-Person: What to Expect
We are re-opening in stages and excited to begin in-person worship in April for those who are fully vaccinated. Registration for these services will open Tuesday before the service.
To inform our decisions about regathering in this transition time when some are vaccinated and some are not, we developed
guidelines
in partnership with 3 other area churches working with epidemiologists and doctors. Our key indicator is the 14-day average of daily cases as reported on the
King County website
.
Currently King County is in a High Community transmission stage. This means that In Person Worship is only opened for those who are fully vaccinated.
Our
online worship service
will continue to be held at 10am on Sunday mornings.
As you consider attending in-person, we want to give you the confidence that we are committed and prepared to follow all health and safety guidelines. If you aren't receiving our West Side Weekly email updates you can sign up
here
.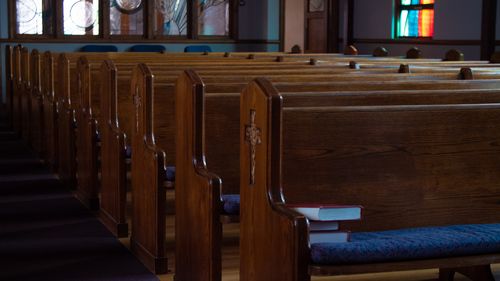 COVID-19 Safety Guidelines
West Side is committed to following all CDC, state and county guidelines. We ask that you:
Wear the new, 3-ply facemask that we provide at all times while on church property.
Remain 6 feet away from anyone not in your household at all times while at WSPC.
If you or anyone in your household have experienced any COVID-19 symptoms in the last 72 hours, please remain at home and join us for online worship.
What to Expect When You Arrive
We encourage you to arrive 15 minutes before the service begins to confirm your reservation, get checked in and to avoid a bottleneck. Remember: reservations are required.
Sanctuary door ushers will direct you to the pew ushers who will show you where to sit in order to maintain social distancing. Tithes and offerings may be placed in the box as you enter or depart.
You will eventually exit maintaining social distancing the same way as you entered.
Remember to register on Realm each week for the worship service you plan to attend.
Everyone must wear a facemask. The only exception is the pastor while preaching.
Do not bring any food or drinks.
Your Safety is Important to Us
High touch areas are disinfected frequently.
Hand sanitizer dispensers are located throughout the building.
Restroom will not be open. Please plan accordingly.
If you are fully vaccinated and able/willing to welcome others to in person worship as an usher or greeter please contact Karol Aronson right away (
[email protected]
)! At this time, since ushers and greeters are interacting with so many people even at a safe distance we are limiting to those who have been able to receive their full vaccination schedule. Thank you for understanding!