8:45am - Traditional 10:45am - Contemporary
But because of his great love for us, God, who is rich in mercy, made us alive with Christ even when we were dead in transgressions—it is by grace you have been saved…. For we are God's handiwork, created in Christ Jesus to do good works, which God prepared in advance for us to do.

—Ephesians 2:4-5; 10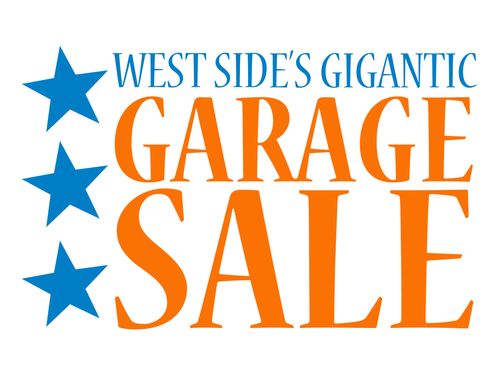 West Side's Annual Gigantic Garage Sale!
Collection Drop off begins Sunday, January 26
Sale Dates: March 13 & 14
Is your New Year's resolution to clean and purge? Be sure to set aside your treasures to help support West Side Youth. Starting January 26, between 3:30-5:30pm, just pull up to the church on California Ave. SW and our students will be there to unload your stuff.
Date Night with a Purpose
It's back! If you are a parent with young kids this night is for you! Couples are given the opportunity to go out on a date with thought-provoking questions to discuss. Meanwhile, kids enjoy a safe and fun evening at West Side.
High School - February 14-17, 2020
Every Winter, West Side joins other churches for an incredible weekend of games, worship and fellowship with one another. Each night we gather to worship together and have an opportunity to hear from a local speaker who will spend the weekend opening God's word and challenging our students in the faith.
Listen to the Latest Sermon
3601 California Avenue SW | Seattle, WA 98116

PARKING: On Sunday mornings parking is available at the Swedish Medical Center, adjacent to the church.